Magical Dice Display Ideas
Greetings and salutations adventurers! 

May 28th 2020 - We all know how it starts, you buy your first set of dice for your tabletop role-playing game, after a while, you start a new campaign and you get a new set to match your new character's aesthetic.

Eventually, you just get the itch to buy every shiny click-clack you come across and you accumulate enough dice that would even make Laura Bailey jealous.
So now you have a dragon's horde of dice sitting around and you want to organise or display them in all their shiny glory.

From bottles to magical dice protectors, here are some suggestions on how you can display your dice collection.

Potion bottles

Add a little bit of magic to your dice collection by displaying your dice in little potion bottles. You don't need to travel to a mage's shop to find potion bottles, you can easily buy them in bulk on sites like Amazon. You can display all your dice in big bottles or separate them by colour in smaller holders or you can make miniature healing potions for your D&D campaigns.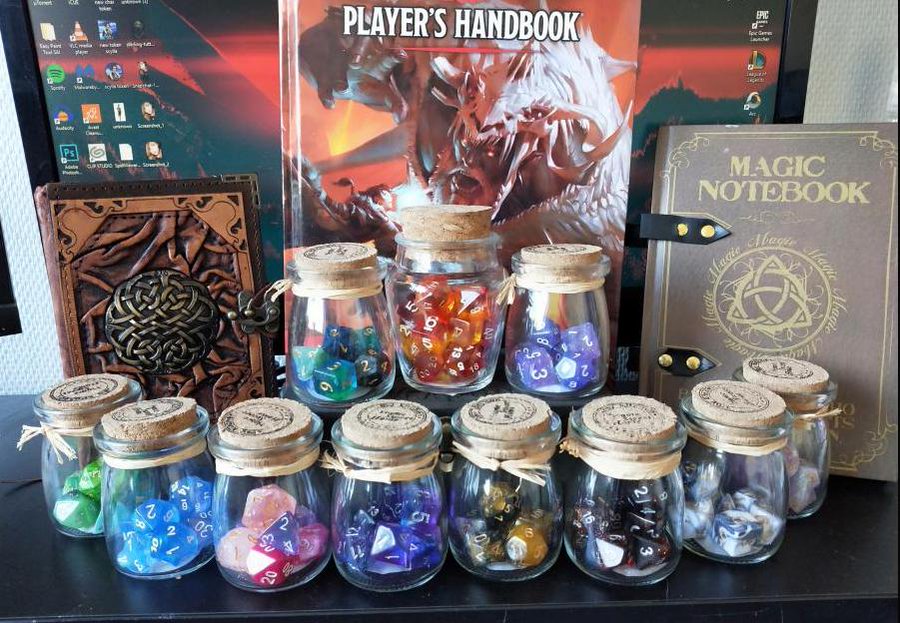 Boxes 

Dice Vaults are a great way to display your favourite dice set and the added benefit is that they are easy to carry around and fit in your bag!
Pretend you're a pirate on the seven seas by displaying your dice loot in a mini treasure chest or a sorcerer's apprentice by displaying your wares in a customised Spellbook Dice Box by Elderwood Academy. Or if you see yourself as keeper of dragons pick up an amazing Dragon Egg Dice Box by FantasyByNumbers.


Dice Guardians

Dice guardians are magical creatures who'll protect your dice collection. Whether to protect your favourite D20 or to hold your full set, choose the right familiar to take care of your special click clacks.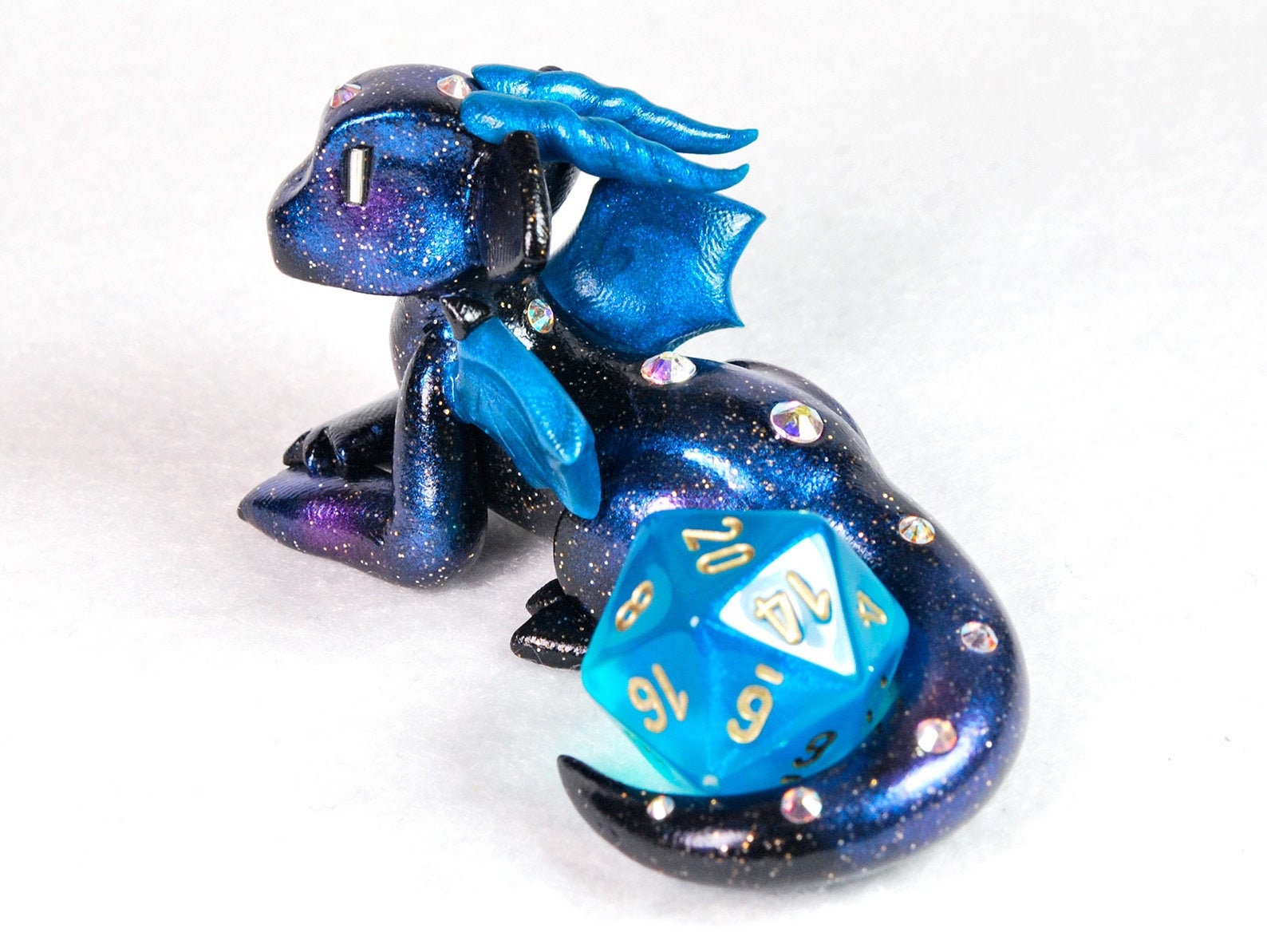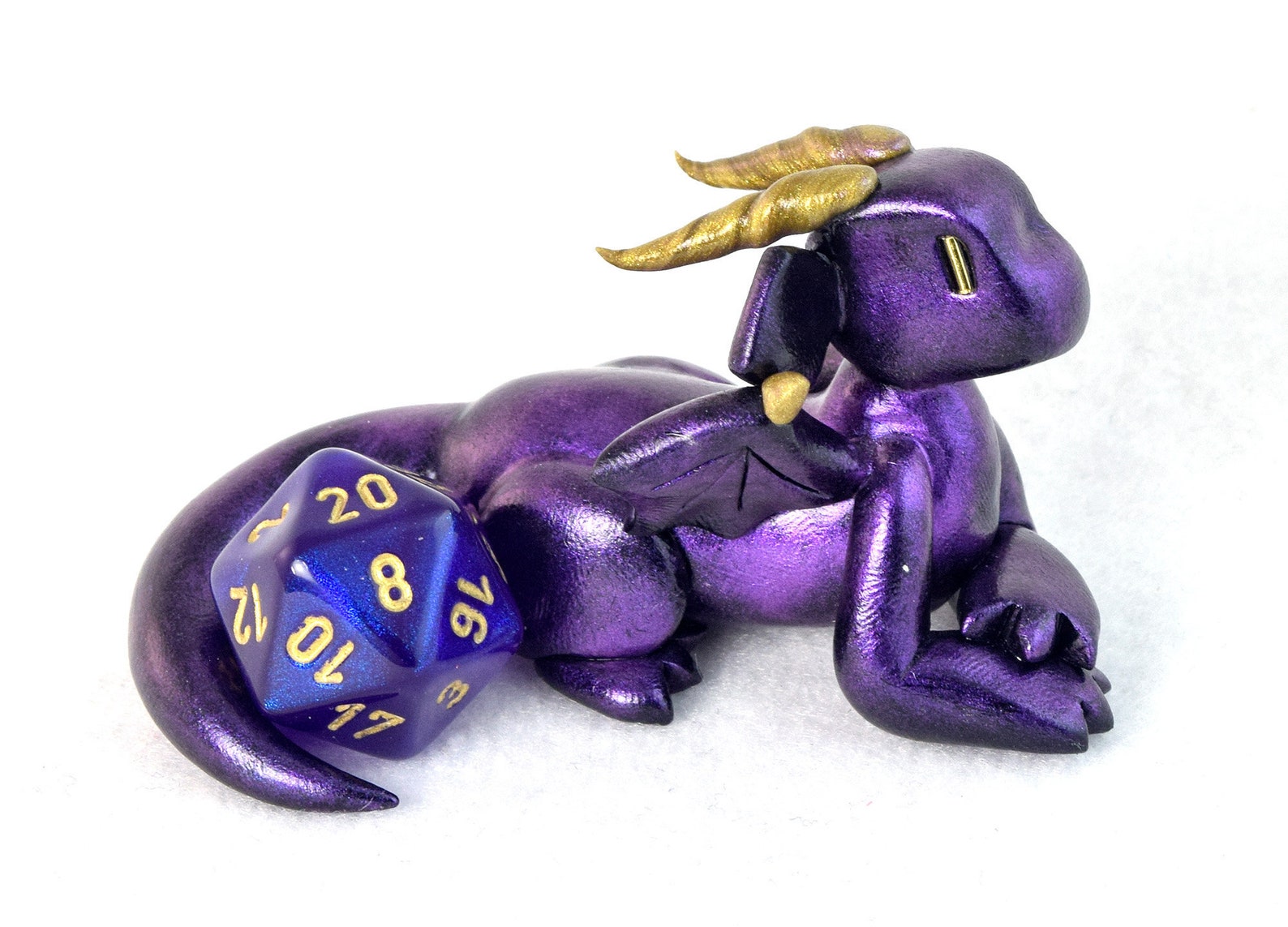 Bags
If you want to keep your dice setup more convenient and portable, then dice bags are a great choice, especially if you like to keep dice on hand for those spontaneous D&D games. Crushed velvet dice bags will keep your dice safe and cosy and will make you feel like a fancy bard. There are also a ton of options for handmade dice bags with some awesome prints, or if you want a little bit more dice protection, have a cute dragon friend in bag form protect your collection.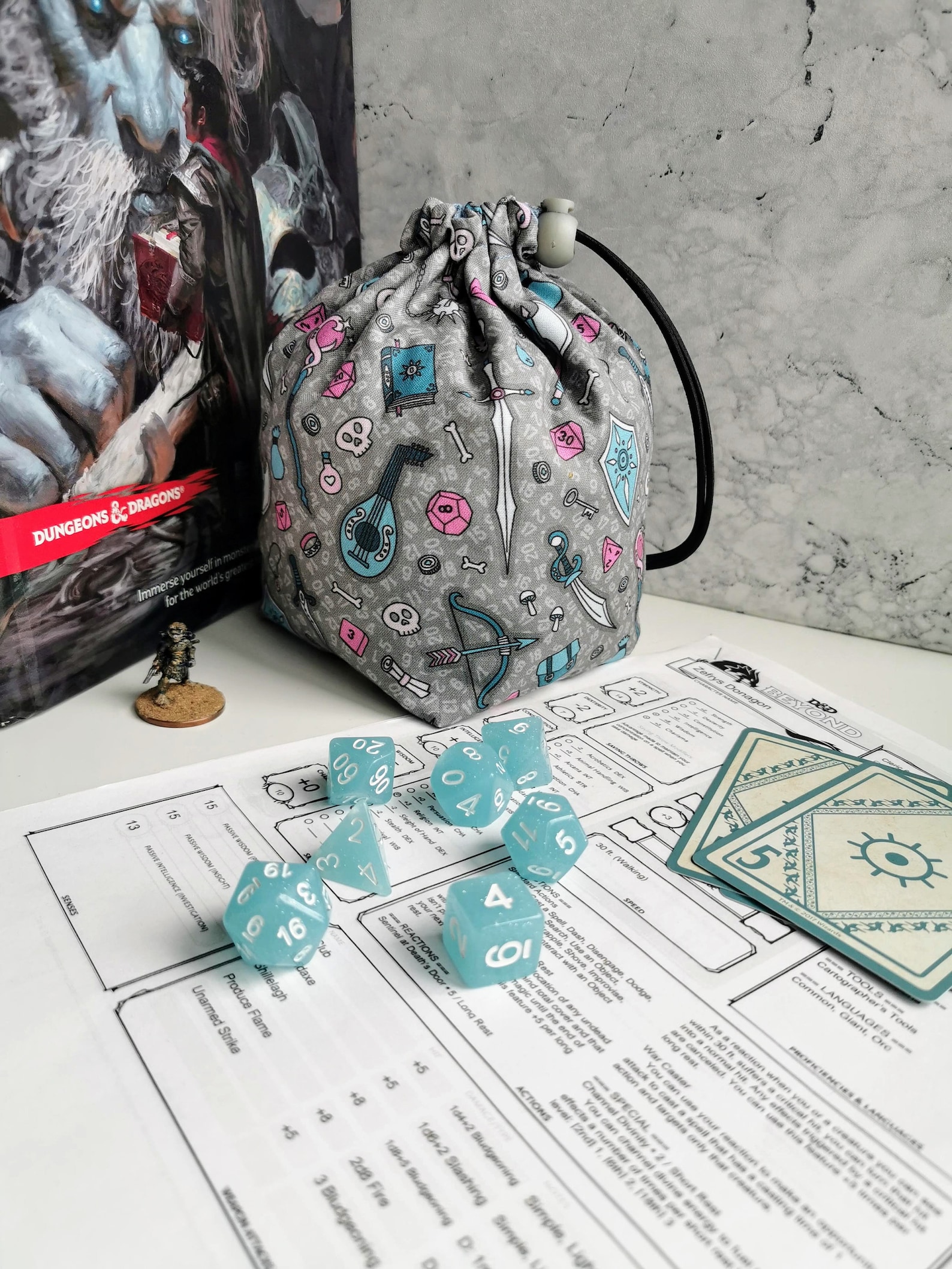 Terrariums 

If you have a large dice collection and want to display them all together, a glass terrarium is the option for you. You can put them with your succulent plant or fill the whole bowl by separating dice by colour. No need to break the bank for a terrarium display, you can pick one up from Amazon or your local home goods store.

Those are just some ideas on how you can display your dice horde!
Let us know how you display your dice collection!
See you next time!